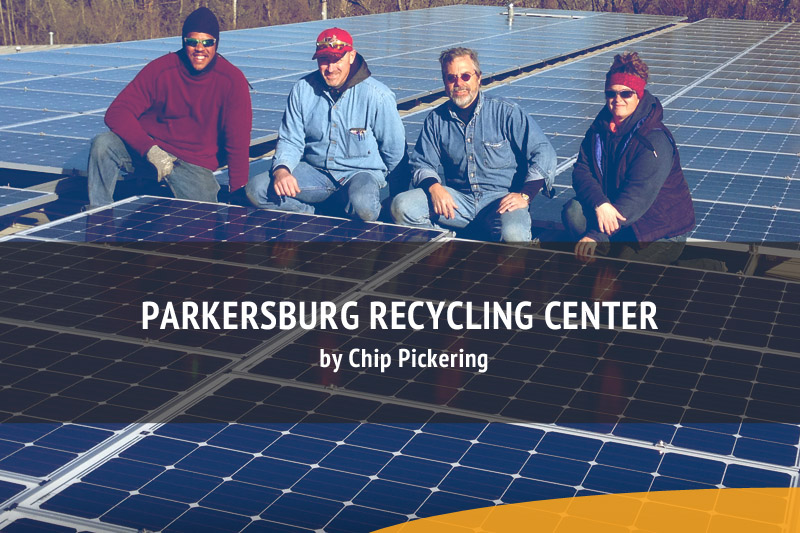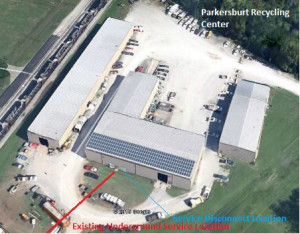 During the summer of 2015 Pickering Energy Solutions presented a proposal to the City of Parkersburg to provide solar power to its Recycling Center on 24th Street in Parkersburg. Nick Arnold prepared a presentation for the Public Works Committee which approved the project and later presented it to the City Council, which approved it unanimously.
This system, comprising 209 solar panels, will provide approximately 65 kW DC of solar power which will offset a portion of the energy used in the building. We are expecting that this system will provide up to 50% of the energy used by the facility in an average year.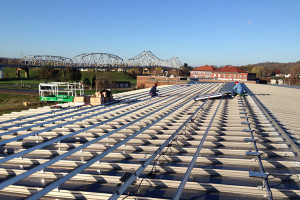 The system design and electrical service modification was provided by Pickering Associates of Parkersburg, WV, which included a structural review by Eric Smith, PE, to assure the proper structural loading of the array.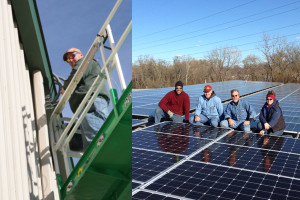 The installation was completed by Davis, Pickering of Marietta, OH led by Dave Lamp (pictured on the lift). Other team members for the Davis Pickering installation team included (pictured L-R) Keith Penn Andy Arthur, Chip Pickering and "Sir" Trista Stephens. This system utilizes aluminum rail systems manufactured by IronRidge in Hayward, CA, SolarWorld mono-crystalline 285W solar panels manufactured in Hillsboro, OR, and Enphase M250 microinverters. The use of microinverters allows the output of the panels to be optimized for any environmental condition.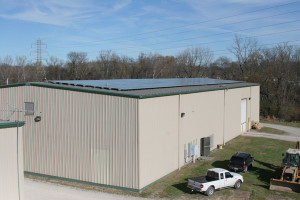 This system is a grid-tied system, which means that it produces power which is synced with the utility power. This interconnected and 'distributed' generation will first power the loads within the building. If the building loads do not require all of the production of the solar system at the time the excess power will be fed back into the utility grid where it can be used by other local power consumers. The power company provides a meter which will register the forward- and reverse power flow and the power use of the building will be reduced by the generated amounts. If more power is produced in a given month the excess power will be posted forward to offset future power use.


We would like to thank Mayors Newell (when the project started) and Colombo (current), Rickie Yeager, Development Director, and the City Council of the City of Parkersburg for their support through this project. We would especially like to thank Rick Deere and all of the staff at the Parkersburg Recycling Center for their wonderful support throughout this project.