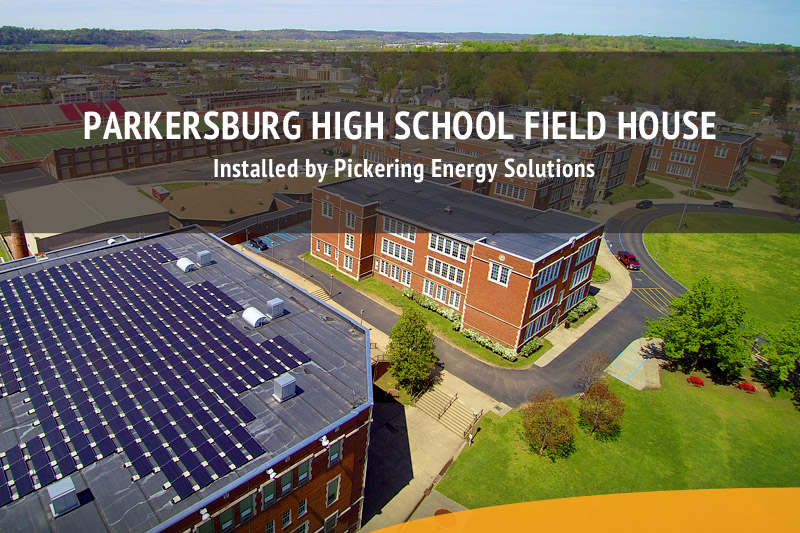 Pickering Energy Solutions is proud to announce the completed installation of a 107 kW solar PV system totaling 378 panels!
The new solar array on the Parkersburg High School Field House will provide about 20% of the energy used in the Field House and about 3% of the power used in the entire Parkersburg High School complex. This array is fed into (3) 30 kW SMA inverters, which take the DC power and convert it to AC and synchronize it with the facility's power at 208 Volts 3 phase.
We would like to thank all of our partners who helped make this installation possible including Parkersburg High School, Third Sun Solar, Pro 1 Electric, Pickering Associates, Community Bank, and the Wood County Board of Education.
To read all about the system and see a drone fly over video, check out our PHS Field House page here.