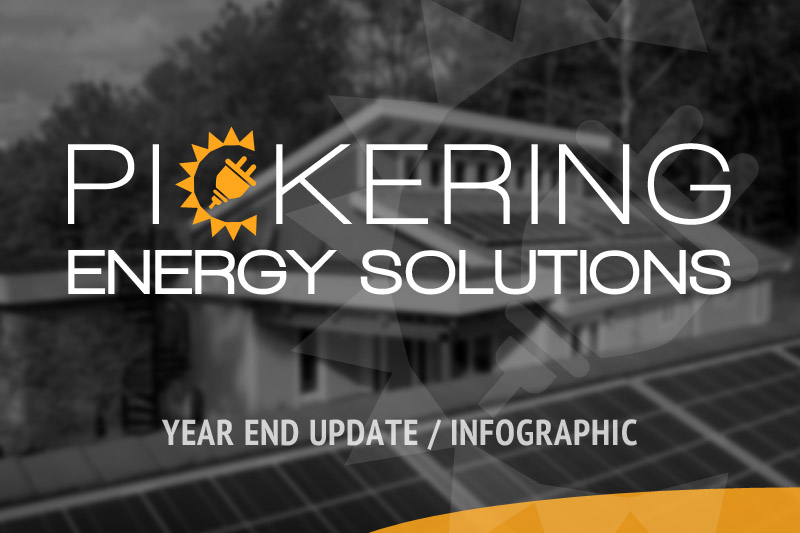 At the end of 2013, Pickering Energy Solutions celebrates the end of its second year by achieving another milestone—our installed systems have generated 100 MWh of power production! This is the equivalent of powering 9.1 average American homes for 1 year.
It has also saved the mining, cleaning, transportation and combustion of 53.5 tons of coal, and offset the emission of 104 tons of CO2 into the atmosphere from a coal-fired power plant.
As we celebrate this milestone we thank our strategic partners: Pickering Associates providing the architectural and engineering design support and Davis Pickering & Co for the electrical and PV installation support.
We look forward to 2014 with optimism, anticipating new opportunities to provide renewable energy installations within the Mid-Ohio Valley.
Thank you!
2013 Environmental Benefits Infographic from Systems Installed by Pickering Energy Solutions
To Download a PDF of the Pickering Energy Solutions 2013 energy generation and sustainability stats seen below, please download the Solar Energy Infographic here.