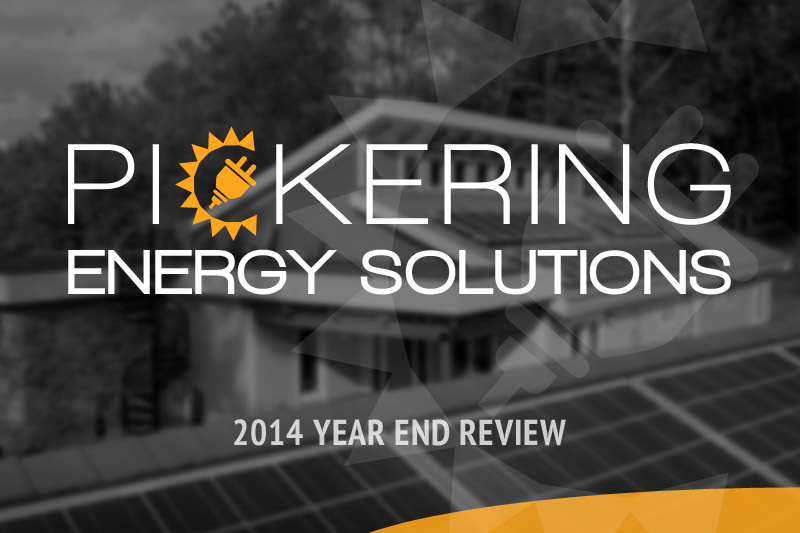 2014 has been an exciting year for Pickering Energy Solutions. In 2014 we nearly doubled our total installed capacity and gained some significant traction in the industry locally. Our total installed capacity is now 161 kW, and we have produced enough electricity to power 20 average homes in the US for a year. Additionally, we have saved the emission of approximately 200 tons of CO2 into the atmosphere and avoided the burning of approximately 120 tons of coal (the equivalent to a train car load of coal). We feel that we have a strong commitment to the environment and are working to be a catalyst for sustainable change and environmental awareness in our community.
To read more, please view or download our full year end review here. 
To view our annual power production and environmental benefits info graphic, please click here.