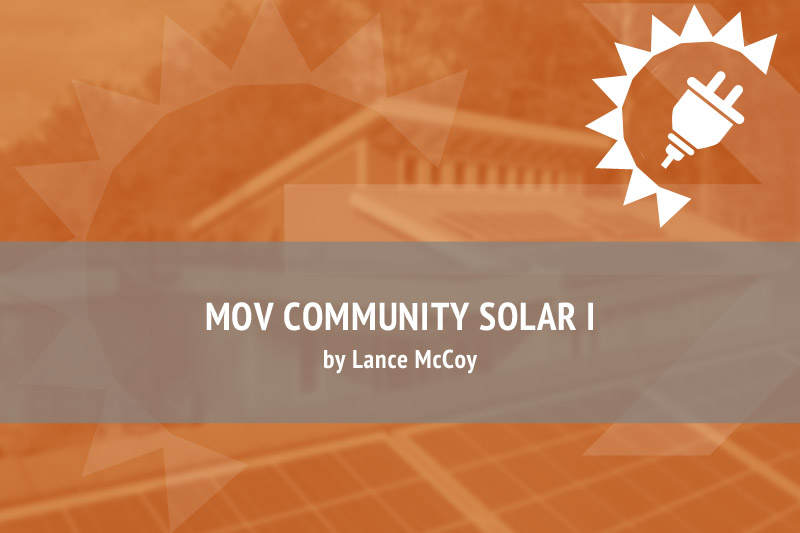 In May 2016, Pickering Energy Solutions (Parkersburg, WV) and Mountain View Solar (Berkeley Springs, WV) kicked off the areas first solar electric system bulk buying program called the "Mid-Ohio Valley Community Solar I". Our goal was simple – to reach out and bring the community together around residential solar. The program will provide informational sessions, free solar site assessments, discounted price on residential solar electric installation, and support of a community non-profit.
How the program works:
The program officially begins July 1st and will run through December 31st, 2016.
Interested and qualified candidates receive a free solar site assessment to gather system design details.
Based on the site assessment, Mountain View Solar will provide a system proposal to the participant. If the participant decides to proceed, the purchase agreement is signed with a $1,500 cash discount ($1,000 plus $500 surge protector) applied immediately and installs the system before the end of the program term.
At that point a solar panel donation is made, on behalf of the participant, to the Habitat for Humanity of the Mid-Ohio Valley for a future solar electric system.
Solar Electric installations must be completed by December 31, 2016.
System owners are also entitled to the 30% Federal Tax Credit for renewable energy system installations.
How the Mid-Ohio Valley Solar Group Buy benefits you: 
Reduces the cost of a solar electric system for participating homeowners
Environmental stewardship, energy security, energy independence, and reduced environmental impact from traditional fuel emissions
Simplified, streamlined system installation, permitting, incentive application, and interconnection processes
Support a local community organization
Support WV businesses that use many American made products
You become the owner of a solar electric system that generates free, clean energy for many years!
Reach out to us on the web, www.sesllc.us/contact, on FB, or call us directly. Lance McCoy 304-483-5221.